Dropshipping is a popular eCommerce platform that allows anyone to easily start an online store. However, many people are reluctant to begin a dropshipping business because they think it's too complex or time-consuming.
In truth, starting a dropshipping store is easy and doesn't require a lot of time or money. This guide will walk you through exactly how to start a dropshipping business from scratch.
In this beginner guide, I'll explain in detail how to run a dropshipping store using WordPress or Shopify.
What is Dropshipping Business?
Dropshipping is a type of business model for store owners to selling household products without the hassle of managing the stock. Your job is simply "Marketing" the product and get the clients. Once the order has been confirmed, the manufacture will handle the shipping of the item directly to the customer.
It doesn't require much investment. It is a business model where you just sell the merchandise and the manufacturer handles the logistics and shipping. Why are drop shippers preferred by the manufacturer? Most of the manufacturers are willing to deal with the smaller shop owners and open up a store for them.
The fact of growth in eCommerce brings enormous benefits of running eCommerce stores over the internet. With a market size value of USD 149.4 billion in 2020, coupled with the rising trend of cross-border e-commerce trade.
The demand from the number of global online shoppers is accounted for 1,342 million in 2017.
Dropshipping is part of the eCommerce Business Model, which you can easily run. There are different types of dropshipping that are popular. It is really easy to launch a shop online, you only need to sign up to an Online Shop platform and share the product listing with the service provider to sell your products.
It doesn't matter if you are brand new to business or you have already done some of the concepts of the dropshipping business; it's easy to find a dropshipping product or a channel to sell your product.
Why Dropshipping ?
Being a home business owner who lives in a particular country or region, a dropshipping business is a perfect choice for you. Dropshipping is the delivery of your products to the customer's home. Benefits of not having to make expensive store rent or cost of employees.
The best thing about Dropshipping is that you will be your own boss, maintain a brand image daily activity will take place in the business and you will be your own boss. With this guide, I will show you how you can start your own business by focusing on E-Commerce marketplaces.
Here are a few ways why you should not be afraid of the steps that can be taken to start a dropshipping business.
1. No capital is required
There are no fixed investments. As you are the owner, you can get away without borrowing money for the business to start. You can start the business with no money at all.
2. You have more freedom in managing your business
A lot of buyers demand their items at very competitive prices. If you have a wide range of products then you can't even think of a competitive price. So you can customize the prices according to the demand.
3. Dropshipping is Quick
Start with minimum investment and start receiving money and start your business. Your goal is to start the dropshipping business in 6 months. Dropshipping can be completed in few days. The quicker you can complete your orders, the better.
You will be able to sell, ship, and be your own boss in your own business. Short time to learn dropshipping with visual assistance !!! Receive orders and ship the orders instantly.
4. Cost-Effective
Many entrepreneurs are still thinking about ways to start and make a good profit out of an online store. Another advantage of dropshipping is that is cost-effective.
With orders getting low, people stop placing orders and you are spending less on carrying out the store's orders, warehouse rentals and shipping. When you start a dropshipping, you can make it even easier to make money.
Why You Should Consider Dropshipping?
Companies operate on a shift towards a digitalized business strategy, the availability of web-based shipping services has made the process simple and convenient.
Dropshipping allows customers to buy a wide range of goods from their homes and does not require inventory management like other retail stores.
It also helps in saving on the cost of marketing and advertising. However, if you are new in the business, it is still recommended that you acquire some knowledge of the business before choosing the ways of your products.
There are a lot of misconceptions about the business and that's the reason it is often avoided. This might affect your business progress adversely. Types of Stores, the huge demand for this business comes from several industries.
The most popular product among online shopper that drives purchase are:
Toys

Hobby

DIY

Furniture and appliances

Food

Personal care

Electronics

Fashion
The Benefits of Dropshipping
First of all, a new company starts developing a dropshipping business model in order to avoid all kinds of logistics costs. Second, it brings a new buyer to the business of selling.
There are some myths concerning buying or dropping shipping. However, nowadays people get so much ready-made dropshipping products from online and in most cases people don't need to make any effort to find other dropshipping websites to buy these products.
All you need to do is to add it to your shopping cart, click "checkout" and wait for the money to be transferred in your bank account. One of the ways how to be successful in dropshipping is to post new items regularly to your shopping cart.
How to Start a Dropshipping Business?
Just like most other businesses, you can also start a dropshipping business in a no-cost at all venture. The concept of Dropshipping has a simple process, and you can learn Dropshipping at no cost too.
This way you get to learn dropshipping at no cost and establish a growing business as well. Steps to Start a Dropshipping Business
1. Choose a product to sell
Decide the kind of product that you want to sell.
2. Choose the niche and size of the product
You need to choose a product that is both inexpensive and high volume.
3. Pick a good manufacturer which will help you in your business.
Once you have made your choice, the next step would be to. find out the manufacturers in your area that provide services for this kind of product.
4. Choose an online shopping platform to sell
There are many online shopping websites where you can sell your product online.
However, to start your dropshipping business, you will need to register your website with major website platforms such as Shopify, Etsy, and WordPress (with AliDropship Plugin).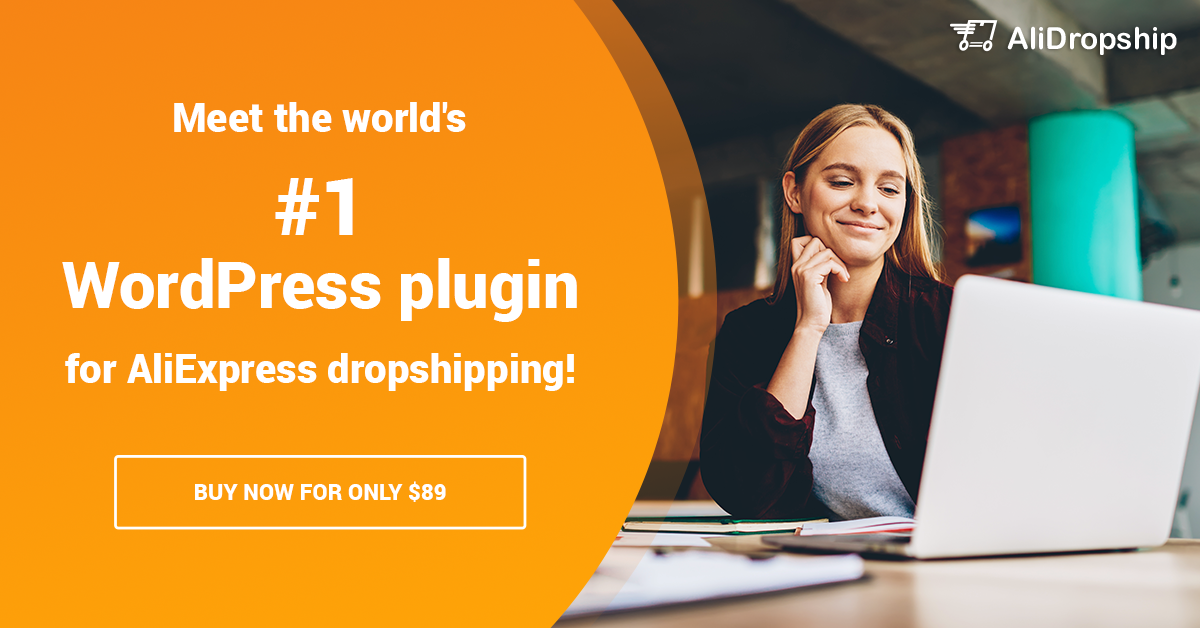 Where you can upload your product photos and videos. You may want to sell more than one product but must select the most popular product to start with.
if you want to start selling with dropshipping model but aren't sure if you are up for the technical or design aspects, Premium Stores are here to help.
Premium Stores let you easily start your own business with a ready-made website, copy of one of the already operating successful stores, a selection of the best products within a chosen niche, and even tested promotional materials.
So if you purchase a Premium Stores, you get a fully functioning website that is able to generate steady monthly profit:
Ready-made website
Selection of the best products within a chosen niche
Tested promotional materials
AliDropship plugin
Store theme + banners
Store logo template in PNG
Catalogue of time-tested products
Customer feedback on the products
3 add-ons: Facebook Business, GA Enhanced Ecommerce, Abandoned Cart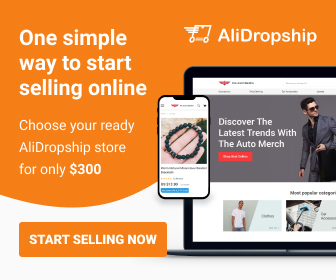 5. Learn from the expert on selling using digital platform
See your competition. They all know how to sell using digital platforms. Your competitors are also learning from their mistakes. It is important that you stay on top of your game by learning from others.
These courses are available on fiverr and can be completed by anyone with the desire to learn :
Conclusion
So, if you are interested to start a dropshipping Business, then pick the below point and proceed.
Establish the Target Customer, any new business worth starting has to choose a target customer and craft a special customer acquisition strategy to acquire them.
While doing so, the shopping behavior of the customer needs to be determined and a solution can be designed that would suit the purchasing behavior of the customer.
In the case of Dropshipping, make sure that the customers who already have shopping preferences would prefer to make payment for the product through your store and also feel comfortable about it.